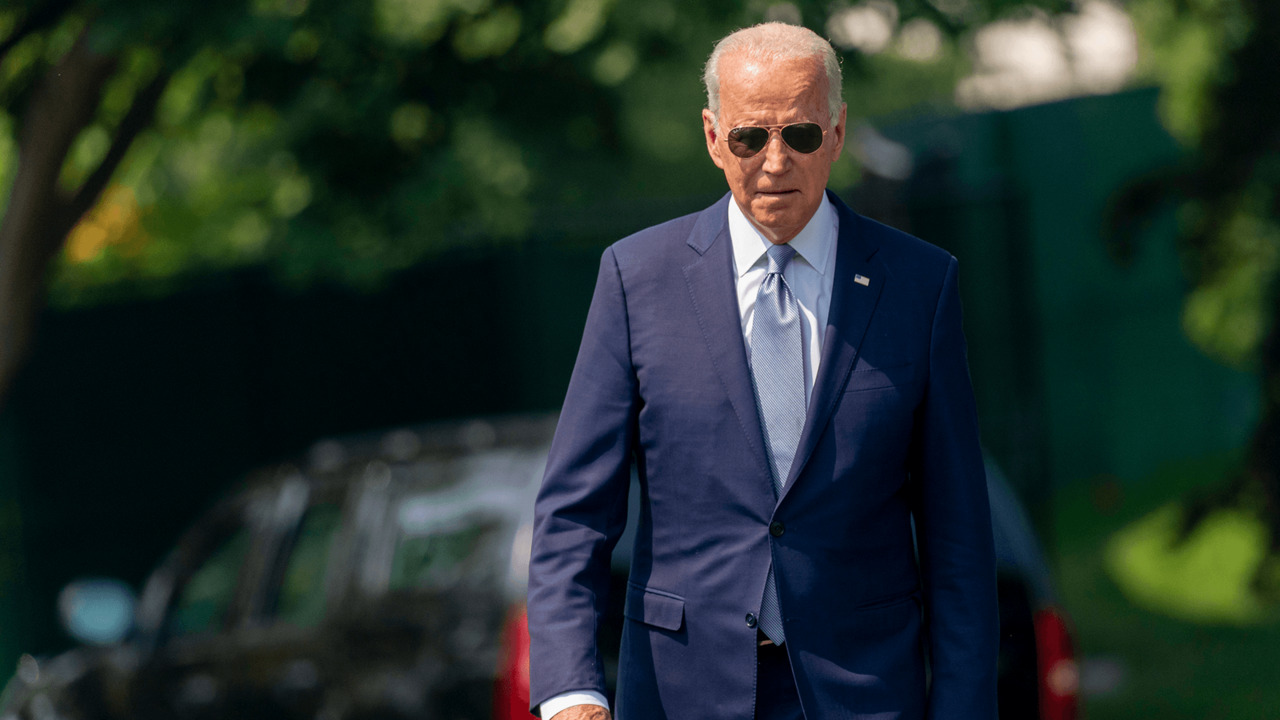 Biden condemns "horrible assassination" of Haitian president
"We are shocked and saddened to learn of the horrific assassination of President Jovenel Moïse and the attack on First Lady Martine Moïse of Haiti," Biden said in a statement released by the White House.
"We condemn this heinous act, and I send my sincere wishes for the recovery of First Lady Moses," Biden said. "The United States offers its condolences to the Haitian people, and we stand ready to help as we continue to work for a safe and secure Haiti. "
As he left the White House on Wednesday morning en route to Illinois, Biden said "we need a lot more information" on the situation, but added that "this is very worrying for the state of 'Haiti".
Even before the assassination, Haiti had become increasingly unstable and discontented under Moïse. The president ruled by decree for more than a year after the country failed to hold elections and the opposition demanded his resignation in recent months.
"The security situation in the country is under the control of the Haitian National Police and the Haitian Armed Forces," Joseph said in a statement from his office. "Democracy and the republic will win. "
In the early hours of Wednesday, the streets were largely empty in Port-au-Prince, the capital of the Caribbean nation, but some people trashed businesses in one neighborhood.
Joseph said police have been deployed to the National Palace and the upscale community of Pétionville and will be dispatched to other areas.
Joseph condemned the assassination as a "heinous, inhuman and barbaric act". In the statement, he said some of the attackers spoke Spanish but offered no other explanation. He then said in a radio address that they spoke Spanish or English, again without providing any details.
The White House said it was still collecting information about what happened. US President Joe Biden will be briefed later Wednesday by his national security team, spokeswoman Jen Psaki said in an interview on MSNBC.
"The message to the people of Haiti is that this is a tragic tragedy," she said in a previously scheduled interview on CNN. "It is a horrific crime and we are so sorry for the loss they suffer and go through as many of them are waking up this morning and hearing this news. And we are ready and by their side to provide whatever help is needed.
Haiti's economic, political and social woes have worsened recently, with a sharp increase in gang violence in Port-au-Prince, skyrocketing inflation, and scarcity of food and fuel in a country where 60% of the population earns less than $ 2 per day. These problems come as Haiti is still trying to recover from the devastating earthquake of 2010 and Hurricane Matthew that struck in 2016.
The coronavirus has also taken a disproportionate toll on Haiti, with the country reporting more than 19,000 confirmed cases and 467 deaths since the start of the pandemic, according to the World Health Organization. In addition, Haiti still averages about 73 new infections each day, according to data compiled by Reuters – a figure representing nearly a third of its peak infection rate.
Just last month, Supreme Court Justice René Sylvestre died after being diagnosed with Covid-19, further complicating the presidential line of succession following the assassination of Moïse.
Opposition leaders accused Moïse, who was 53, of seeking to increase his power, including by approving a decree that limited the powers of a court that audits public procurement and one that created an intelligence agency which depends only on the president.
In recent months, opposition leaders have demanded his resignation, arguing that his term legally ended in February 2021. Moïse and his supporters argued that his term began when he took office in early 2017, in following a chaotic election which forced the appointment of a provisional president. serve for a year.
Haiti was due to hold general elections later this year.
The Associated Press contributed to this report.