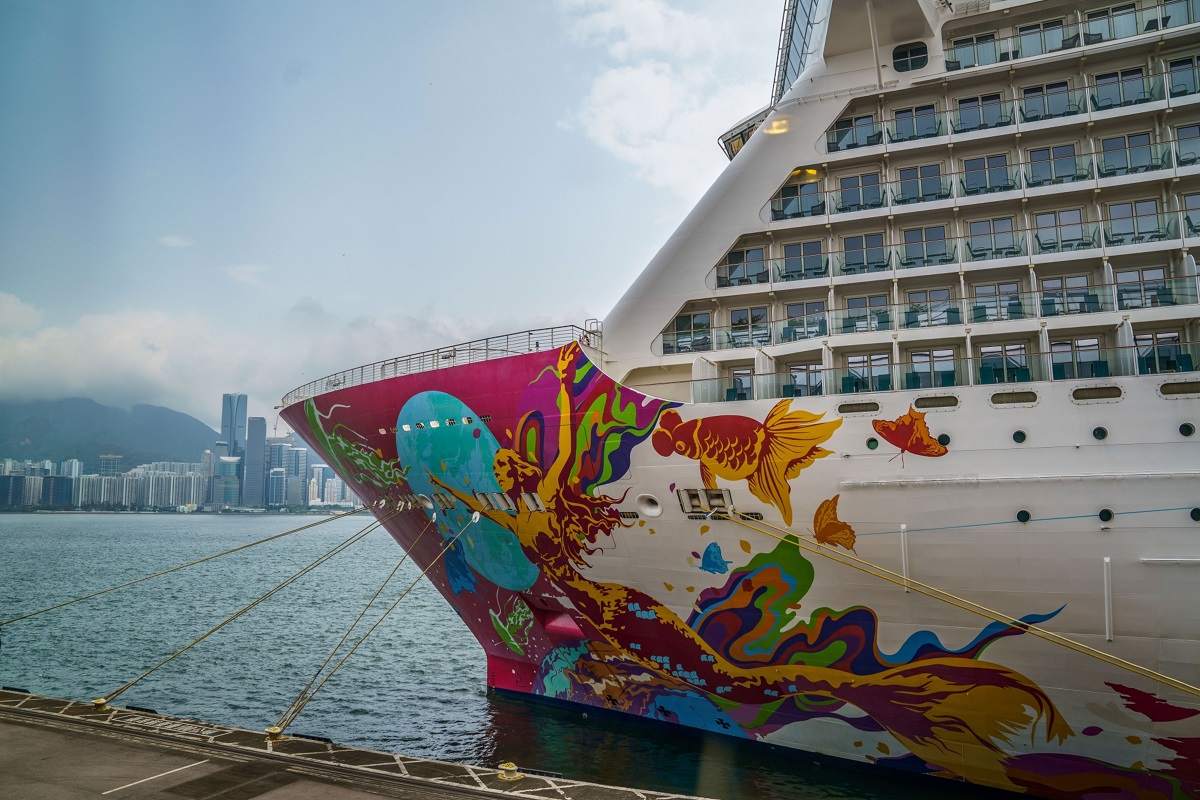 Genting Hong Kong eyes liquidation as funding dries up
(January 18): Struggling cruise operator Genting Hong Kong Ltd has warned it may seek court assistance to protect its assets, after failing to secure funding to help it stay afloat following the insolvency of its German shipbuilding subsidiary.
The cruise line plans to file for provisional liquidation in the courts of Bermuda, where its head office is located, unless it receives "credible proposals for a solvent, consensual and cross-conditional restructuring solution", it said. declared it in a swap folder. Shares of the company, down 49% already this year, were also suspended from trading.
Genting Hong Kong's wholly-owned indirect shipbuilding subsidiary, MV Werften, filed for insolvency in a local court in Germany last week. It came after salvage talks broke down amid a dispute between German authorities and Genting, with both sides blaming the other for the collapse of the MV Werften. The Hong Kong cruise line has warned investors that cross defaults of US$2.78 billion could follow.
According to the MV Werften website, the shipbuilder has around 2,900 employees and over the past 75 years has delivered over 2,500 vessels for deployment in the tourism sector, Arctic region and logistics industries. and offshore marine from its shipyards in Wismar, Rostock and Stralsund. .
Genting Hong Kong's financial deterioration is not entirely Germany's fault, however. Covid-19 wiped out travel demand and at the onset of the pandemic in early 2020, cruise operations around the world were among the first to be halted.
This led the industry to go through a series of restructurings and insolvencies. Genting Hong Kong, which like many operators offered "holidays" amid a cruise-to-nowhere trend, reported a record loss of US$1.7 billion in May. The latest liquidation developments come just as Hong Kong is reimposing some of its toughest virus-fighting measures since the start of the pandemic.
Exhausted all efforts
Genting Hong Kong said on Tuesday that a German court had dismissed a claim that would have given MV Werften access to an $88 million lifeline.
"The Company considers that it has exhausted all reasonable efforts to negotiate with relevant counterparties in connection with its financing arrangements," it said in the statement.
"The appointment of provisional liquidators is essential and in the interest of the company, its shareholders and its creditors in order to maximize the chances of success of the financial restructuring and to provide for a moratorium on claims and to seek to avoid a liquidation disorder of society. company by one of its creditors," he added.
Genting Hong Kong's top creditors include banks such as BNP Paribas SA, Oversea-Chinese Banking Corp and Credit Agricole SA and DNB Bank ASA, data compiled by Bloomberg Pin up.
The impending demise of the company will not necessarily have great ramifications for the other companies in the Genting group. Part of the sprawling Genting gambling empire at the hotel business of Tan Sri Lim Kok Thay, Genting Hong Kong was established in the early 1990s when the Malaysian tycoon wanted to diversify risk away from the flagship casino resort at the top of a hill in his home country.
Singapore, Taiwan
While Lim holds a 76% stake in Genting Hong Kong, the other Genting companies in Malaysia and Singapore – Genting Bhd, Genting Singapore Ltd and Genting Malaysia Bhd – do not have cross holdings with Genting Hong Kong, except that Lim is a common shareholder in the four .
And cruises from Hong Kong are only part of Genting Hong Kong's business. Answer questions from Bloomberg News On Tuesday, the company said cruises were still taking place in Singapore, Taiwan and Penang in Malaysia, with most such trips resuming at reduced capacity in 2020. The company was not immediately able to disclose the proportion of its business cruises departing from Hong Kong generally counts.
Yet Genting's financial woes come as the cruise industry as a whole faces new challenges brought on by the surge in Omicron infections. In recent days, Royal Caribbean Cruises Ltd has canceled several sailings, while its Celebrity Cruises line has pushed back the resumption of some voyages to the end of April. Norwegian Cruise Line Holdings Ltd has canceled a Caribbean trip mid-trip due to Covid.
These challenges reduce opportunities for one of the largest operators to recover Genting's assets in the event of a fire sale.
Reconstruction of cash flows
"Clearly the Asian market is attractive for all of these guys, but I find it hard to see any investors wanting to back a deal," said James Ainley, director of hotels and leisure at Citi Research. "Pursuing mergers and acquisitions is not a priority at the moment, when the priority for operators must be to get the vessels back in the water and rebuild operating cash flow."
The biggest cruise operators, including Carnival and Royal Caribbean, have been able to raise enough cash to weather the worst of the pandemic, although some may need additional funding. However, a handful of smaller operators have filed for bankruptcy. Spanish cruise line Pullmantur, part-owned by Royal Caribbean, filed for bankruptcy in 2020, while Jalesh Cruises Mauritius Ltd became the first operator in Asia to close the same year.
Separately on Tuesday, Genting Hong Kong said Alan Smith, Ambrose Lam Wai Hon and Justin Tan had resigned as independent non-executive directors and, as such, had ceased to be members of the audit, remuneration and and appointment of the company.