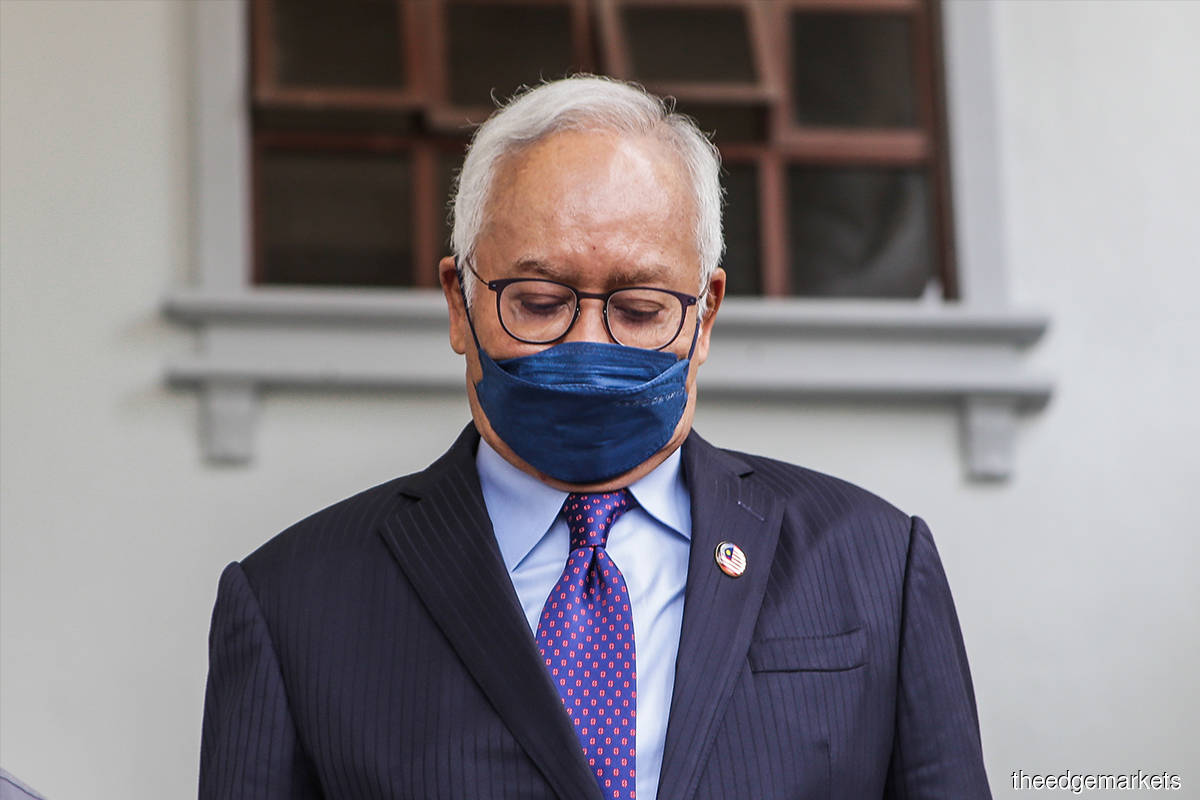 Najib Razak continues to show financial illiteracy, says Tony Pua
KUALA LUMPUR (March 4): Former Prime Minister and Finance Minister Datuk Seri Najib Razak continues to show how financially illiterate he is, Tony Pua has said.
In a statement on Friday, March 4, Pua, DAP National Publicity Secretary and MP for Damansara, said the latest happened when Najib asked why his successors had not repaid 1MDB's bonds before the due date to save on interest. costs.
"Najib said that if the government had used the funds recovered from Goldman Sachs, the US Department of Justice, Ambank, KPMG and Deloitte, it could have repaid the bonds.
"Najib thinks buying bonds traded on the bond market is like paying off his home loan from a bank. Except it's not, and that's why it's called a bond and not a bank loan," he said.
Pua said if Najib had first sought advice from his former bankers at Goldman Sachs, they would have taught him that it is not normal for bonds to be redeemed early as it tends to be very expensive.
He said, for example, the $1.75 billion bond maturing in May 2022 with an interest rate of 5.99% was trading at $105.27 for every dollar as of December 31, 2020.
"On paper, this means that to repay $1 of the loan, the government would have to pay $105.27, or a premium of $5.27.
"Goldman Sachs will further advise the distraught former finance minister that if the government attempts to acquire or redeem the entire bond issue, the premium to be paid will increase further. Just like in the stock market, when the demand for a stock increases, the stock price goes up – it's similar in the bond market.
"So the government is unlikely to save interest charges through prepayments," he said.
Pua said financially, the only time it might make sense for the government to redeem the bonds early is if the bonds are trading at a very deep discount in the bond market.
"So theoretically the government could try to buy the bonds back below the face value of the bonds.
"However, in reality, if the market understands that the government is buying bonds in the market, the price of the bonds will rise significantly again.
"Either way, this possibility is moot, as all bonds issued by 1MDB are all trading at a premium to face value today," he said.
Pua said that after the 2018 elections, Pakatan Harapan initiated the process to recover all stolen funds through 1MDB and its related companies with the help of the US Department of Justice, as well as to claim billions of ringgits in damages. -interests against unscrupulous companies such as Goldman Sachs, and auditors such as KPMG and Deloitte Malaysia.
Read also: https://www.theedgemarkets.com/article/allegation-1mdbs-principal-debt-h…